Welcome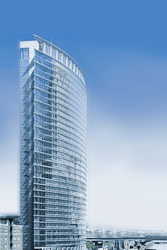 Your Complete Maintenance Solution
For any large or small organization or business, a comprehensive facilities management program involves multiple needs, goals and cost concerns. Balancing today's emergencies with essential preventive facilities maintenance, long-term planning and facility management can drain internal resources.
A better solution? A single source, whether for management of a single maintenance service line or for all your facilities needs. TJS here to help you out, offering high-quality facilities management solutions at a cost-effective price. Whether you're ready for a complex, fully integrated facilities maintenance program now, or whether you need a partner to lead your through the journey from commoditized facilities maintenance to knowledge and process-based facilities management, you can count on TJS as your Partners for Change.
| | | |
| --- | --- | --- |
| In TJS we are always striving to fulfill our clients' and employees' needs through clear communication, team work and integrity, with the desire to provide superior quality services at a competitive price. We can meet all your needs around the clock. Our highly trained customer service staff excels in the prompt and accurate transmission of information, and is your link to an immediate contact. Our staff will assure you receive an immediate response to any concerns, emergencies or additional services that you may require. | TJS Inc. not only has the highest standards in cleaning and associated building services, but also in our janitor employees. TJS Inc.'s reputation rests with its employees and we have made it our mission to employ and retain only the best janitorial cleaning personnel. All of TJS Inc.'s janitors and employees from project managers, to supervisors, to custodians are carefully chosen and are of the highest caliber. TJS Inc. is always looking to hire new and qualified workers, which will meet the high standards of service delivered from the company. | At TJS the foundation of our success is built upon our quality control that utilizes several layers of quality checks. Supervisors are directly involved with each cleaning program, and job inspections are conducted at multiple levels beginning with the custodial staff that is required to inspect their own work after completion. Our multi-level system of quality control works to ensure that a consistent, quality cleaning job is performed at your facility. With the entire company committed to quality, Our ownership personally guarantees that you receive a level of professional cleaning service your business demands. |

Who uses our services?
For short time, TJS, Inc. has proven itself as company which is among the best in professional cleaning services. Headquartered in Markham, Ontario and working all over GTA. We offer a broad range of services that can be tailored to meet your needs, and our company is fully licensed and insured to give you the confidence that your job is being handled by qualified personnel.
"Experienced and motivated team which excels in prompt and accurate communication that ensured that they will get the job done."
-Retail store Manager